The colours entail major significant role in vastu shastra. A digital / matte painting is prepared by the composition of colored and creating subject matter in accordance to vastu. This painting is especially made by a vastu

specialist and plays a significant role in enduring remedy to vastu defects, when placed on the basis of his preference. We are being ensuring remedy against vastudosh by making such type of artistic creation.

Besides, our mind colours also affect our inner conscience. Light vibrations of each colour have their own separate frequency and it has been proved by conducting modern research that colours affect expressions, attitude and health of a person.

As far as vastu shastra is concerned colours has a greater significance, but composition of subject matter along with the colour of an artistic creation tends to be more important. In this context, if we however, make selection of colour in accordance with the necessity of the appropriate place, but heinous scenes being depicted in that work of art reflecting images of war, dangerous animal, crying, sorrowful man or accidents eventually get eliminated. Therefore, utmost caution has to be practiced in selecting the subject matter of the work of art.

Vastushastra also propounds a concept advocating that sound do have its own colour which have already been proved by renowned scientist of England Mr. Sandle and K.M.Gebhardh of France earlier in 19th century. Now this fact has been effective as the sound waves.
Sometimes interior decorators use place paintings being decorated with same frame and mount in a office, which is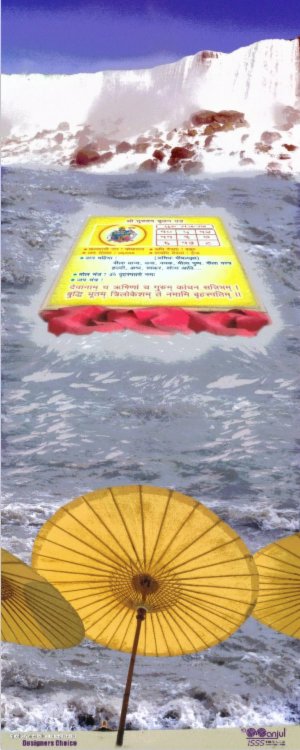 wrong. While, placing a painting it should be considered that painting being placed must focus over the strategy of life. The president of Arvind Ashram Matrasri in her address stated – "As pr my notion uniformity in colours could take a drastic shape under special circumstances ".

A manner in which a spontaneous music creates a feeling of sorrow or happiness in us by penetrating through our ears. Similarly, a painting on being visible through naked eyes arouses a feeling of sorrow or happiness in the state of mind. Hence, a favorable painting enables us to get rid of mental tension and anxiety. We know that colours are being used as a mode of treatment at present. Then a work of art being prepared by the combination of specific colours and proper subject matter do have the potentiality to transform the prevailing atmosphere healthy by ensuring remedy to vastudosh.

On the basis of the intuitions and practice our Founder – President Dr. Manjul Kant Dwivedi of our trust has been adorned with the potentiality to identify the vibrations being emitted out of the prevailing atmosphere as well as vibrations of persons dwelling / working there. Thus, by exercising his profound wisdom Dr. Dwivedi use to make digital / matte painting and place it to a specific place according to his direction, for the purpose purpose of establishing mutual composition between atmospheric and human body vibrations .Thus, specific colours use to lay their positive affect over the state of mind of the people dwelling there. As a result, the sense of positive thinking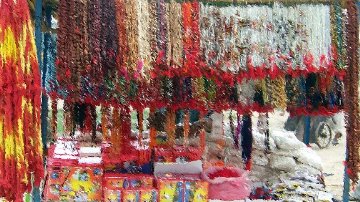 develops in a person, which eventually, acts as a remedy against depression, anger and tension.

With a view to decorate the houseeveryone prefers to place painting in it, and in this context, you will experience a sense of happiness, provided the painting you are preferring to place should be capable in eliminating Vastu defects.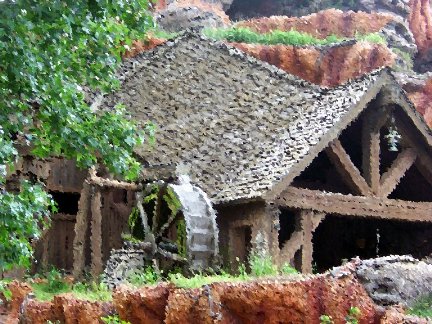 Dr. Dwivedi says ---' It is a noticeable fact that our home or working place is like a second phase of skin.' The way we touch skin as a medium to experience a sense of sorrow and happiness, similarly, a painting comprising of favourite colours and a thoughtful subject ensures extreme happiness and peace to us. Person belonging to any caste, country or religion could place our painting without any hesitant.